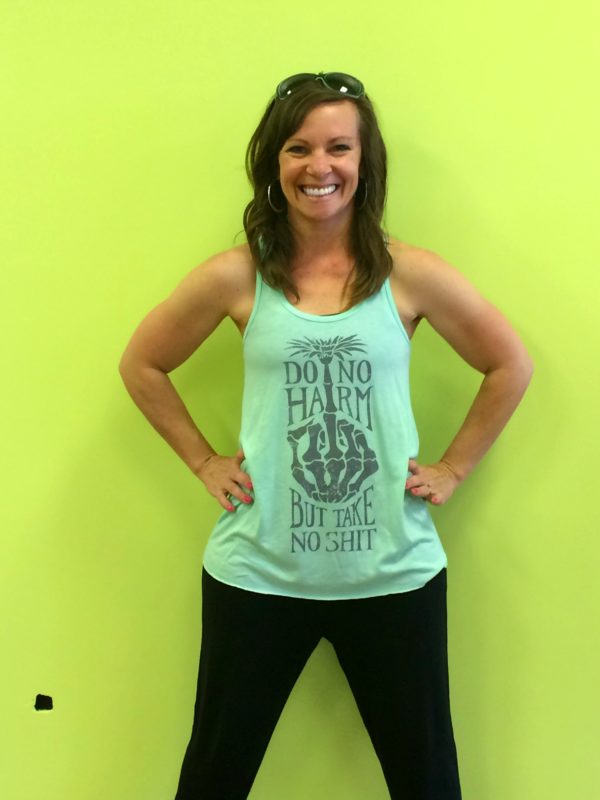 Snagged this from a friend on Facebook…
1. Are you named after someone?
I went home from the hospital and "female Jones" but was named Tawnya after a character on General Hospital shortly after
2. When is the last time you cried?
When I was talking to my Aunt Kamie on Facetime last Saturday…but only just a few tears
3. Do you like your handwriting?
Only if I'm using a gel pen
4. What is your favorite lunch meat?
Turkey…preferably peppered
5. Do you have kids?
1 daughter, 1 step-daughter and 2 granddaughters
6. If you were another person, would you be friends with you?
Most definitely…well, hopefully. 
7. Do you use sarcasm?
Absolutely, I get it from my mama
8. Do you still have your tonsils?
Nope…had them removed in my mid-30s…horrible surgery
9. Would you bungee jump?
NEVER and HELL NO
10. What is your favorite kind of cereal?
Captain Crunch….but only with berries
11. Do you untie your shoes when you take them off?
Depends on how much they cost
12. Do you think you're strong?
In many ways, YES
13. What is your favorite ice cream flavor?
Pralines and caramel
14. What is the first thing you notice about people?
Hair
15. Red or pink?
Red for sure…love it so much I have red couches
16. What is the least favorite physical thing you like about yourself?
Stretchmarks…..boo :/
17. What color pants and shoes are you wearing now?
Grey joggers…chillin at the house so no shoes
18. What was the last thing you ate?
A spoonful of chocolate frosting….got that from my mama too
19. What are you listening to right now?
My granddaughter watching Zootopia
20. If you were a crayon, what color would you be?
Probably brown but I have no idea why…just the first thing that came to mind
21. Favorite smell?
Lemon….ANYTHING lemon
22. Who was the last person you spoke to on phone?
The spouse

23. Favorite sport to watch?
UFC
24. Hair color?
Brown…ish
25. Eye color?
Hazel
26. Do you wear contacts?
Negative…need an eye exam SOON though
27. Favorite food to eat?
O goodness…probably pizza or candy
28. Scary movies or comedy?
Scary, scary, scary
29. Last movie you watched?
Hotel Transylvania with the Mack
30 . What color shirt are you wearing?
Orange
31. Summer or Winter?
Summer of course, I'm a teacher  🙂
32. Hugs or kisses?
Hugs
33. What book are you currently reading?
The Wolf Road by Beth Lewis
34. Who do you miss right now?
My mom 
35. What is on your mouse pad?
Mackinley when she was a newborn
36. What is the last TV program you watched?
The Walking Dead
37. What is the best sound?
My granddaughters' voices
38. Rolling Stones or The Beatles?
Beatles
39. What is the furthest you have ever traveled?
Florida
40. Do you have a special talent?
I can draw 😉