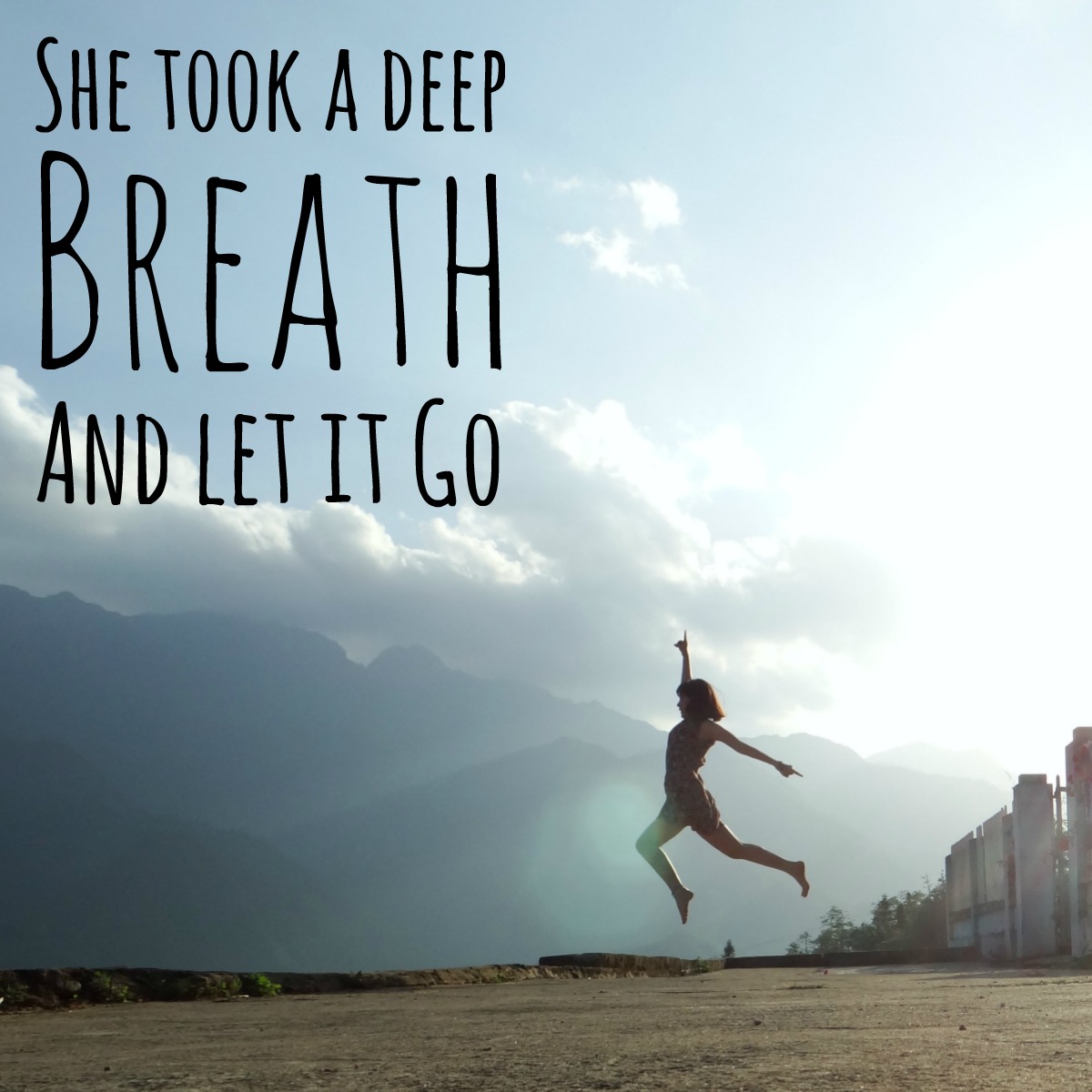 A little Celebration…
I posted my very first blog exactly one year ago today. One year ago, I made the commitment to approach life differently, to do what I enjoyed, to take a moment to just BREATHE and focus on me.
It might not seem like a risky move but it was something I was afraid to do. Mostly I was afraid to fail, afraid I wouldn't be able to follow through, afraid I wouldn't have time…on and on. After some serious encouragement from a good friend, I decided to share myself with the world. When I look back at everything that has happened since I made that decision, I feel like a little celebration is in order. I've accomplished things I never thought I'd do….EVER. And I'm still going. Focusing on me, taking time to breathe, rethinking my life, setting new goals, taking risks…one of my best years yet!
It all started here…
Welcome to my site and my blog! My journey has been long but I CAN FINALLY BREATHE so it is time to begin…
A little background…
I have loved art since I was young but discovered a passion for it in high school. I come from a family of artists, crafters, and creators. My dad and my grandma are both artists and probably my biggest influences. They are extremely gifted in drawing portraits and I grew up watching them perfect their skills, create beautiful commission portraits, and share their knowledge with others. Being a self-taught artist, most of the direction and advice I've received has been from my dad and I continue to draw on the guidance he has provided me today. My brother is also a gifted artist, specializing in beautiful airbrush work. On my mother's side creativity and artistic talent run deep as well.
My journey…
My journey began when I was in high school. I had my sights set on going to art school and becoming a graphic designer but my dreams were cut short. After graduating, I was encouraged to look at life more practically and search for a safer career but because I couldn't wrap my brain around paying for my college, I choose a different path. I moved out of my house shortly after high school without any real direction or plan. Within a year, I had a daughter which became an entirely new focus but by the time she was one, I had to refocus. I was diagnosed with stage IV cancer when I was 20 years-old and was given only a few months to survive. I would spend the next year and a half battling for my life and many years after that recovering both physically and financially. Art was always tucked in the back of my mind but was the last on my list of things I could devote time to. It wasn't until I met the man who is now my husband, that I was able to dream again…even if only briefly. There have been several speed bumps, some by choice and some not, some huge and ugly and some small, that have slowed me down but will save those for another blog and leave with this thought today…
"You were put on this earth to achieve your greatest self, to live out your purpose, and to do it courageously." ― Steve Maraboli
Time to breathe…
So because it is time and I can finally breathe, I will live my life with purpose and share me, my art, and my life with you!
A little credit…
I'd like to give a little credit and shout out to my husband, Keith, and my best friend, Sarah, for pushing me out of my comfort zone and for encouraging me take a different direction in life. A huge shout out to anyone and everyone that has either read my blogs, looked at my art, shared my content, passed out my business cards, attended a show, followed me on social media, purchased my goods, or given me extra words of encouragement. THANK YOU!