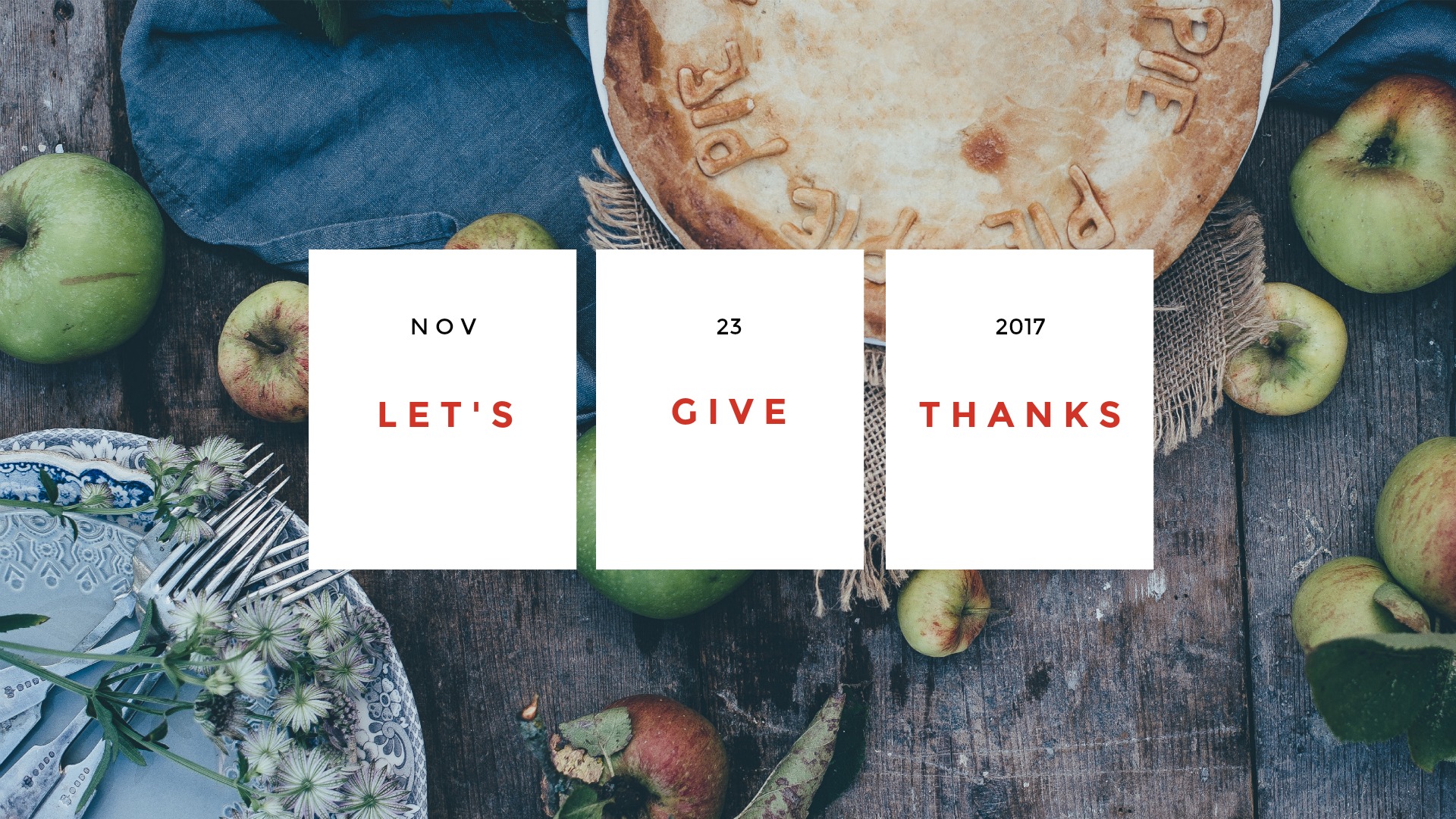 As I sit here the day before Thanksgiving thinking about the daunting task of food prep before me, I reflect on a conversation I had last night with a dear friend.  We were chatting about the holiday and he asked me what I was cooking for Thanksgiving. After rattling off the huge list of food I was planning to make for my small little family, he looked and me and said something like this… "You don't have to do all that, there are only four of you." I replied that I absolutely had to…I didn't have a good reason, but I had to  because I always had.
What's on my mind today?
That conversation…I'm thinking about reevaluating my usual practice of cooking as if twenty people were coming when it was only three adults and couple of grandkids max. Usually, I spend the day before Thanksgiving preparing all the desserts and chopping veggies, double checking recipes and ingredients, cleaning the house, basically wasting my blood, sweat and tears trying to make sure everything is ready to go for the big day. What have I done today to prepare??? Bought a pumpkin pie and boiled some eggs.
So why do I work myself to exhaustion every Thanksgiving? I think it is because I have set a standard for myself that is too high.  My family is very large, we are from Utah, and my entire life, every holiday was a huge celebration. I miss my family terribly and the holidays always make me long for our family traditions. For almost twenty years, since moving to Colorado, I've been trying to recreate the Thanksgiving experience that I had growing up.
The reality… I haven't been home for Thanksgiving in years and I don't even know how my meal can compare to the family feast but the effort is there. I've recreated what I remember to be important but I will never make Jello (or Jello salad) and chips and dip are off the list. I have, however, tried to make Thanksgiving something special that my kids, and now grandkids, will appreciate and remember forever.
My usual MUST HAVES for
Thanksgiving

:
Turkey…the entire thing in the past but most recently just the breast
Ham…my personal fav!
Mashed Potatoes…basic
Gravy…also basic
Stuffing…the NOT stuffed in the turkey kind
Macaroni and Cheese…Patti Labelle's recipe, 5 cheeses, butter, whole milk…basically death in a bowl
Rolls…sometimes homemade, sometimes storebought
Deviled Eggs…my Aunt Karen's recipe
Salad…varies from year to year
Carrots or Greens…sometimes neither, greens are disgusting but if the spouse is lucky I'll make 'em
Pumpkin Pie…homemade is great but Sam's Club kills it
Caramel Cake…um, delish
Chocolate Eclair Dessert…Cooking Light recipe but mines not "light"
Fudge…Grandma Jeannene's recipe minus the nuts
Cheese Ball…recipe compliments of my momma
In light of yesterday's conversation, I'm considering cutting it down slightly this Thanksgiving.
Thanksgiving

2017:
Turkey…pre-fried, just needs reheating
Mashed Potatoes…always basic
Gravy…from a mix
Stuffing…same old
Mac-n-Cheese…a non-negotiable
Carrots…forget the greens
Cornbread, not rolls,…from a box
Salad
Deviled Eggs…because Kayva could live on them
Pumpkin Pie…compliments of Sam's Club again
Cheese Ball…because that's basically all I eat while I'm cooking
And MAYBE Chocolate Eclair Dessert
I wasn't able to cut the list down by much THIS year but next year might look a little different…it would definitely be nice to spend LESS time cooking and to have MORE downtime to enjoy my family… BUT I really just like to eat so we'll see.
So tell me, what are your Thanksgiving MUST HAVES?