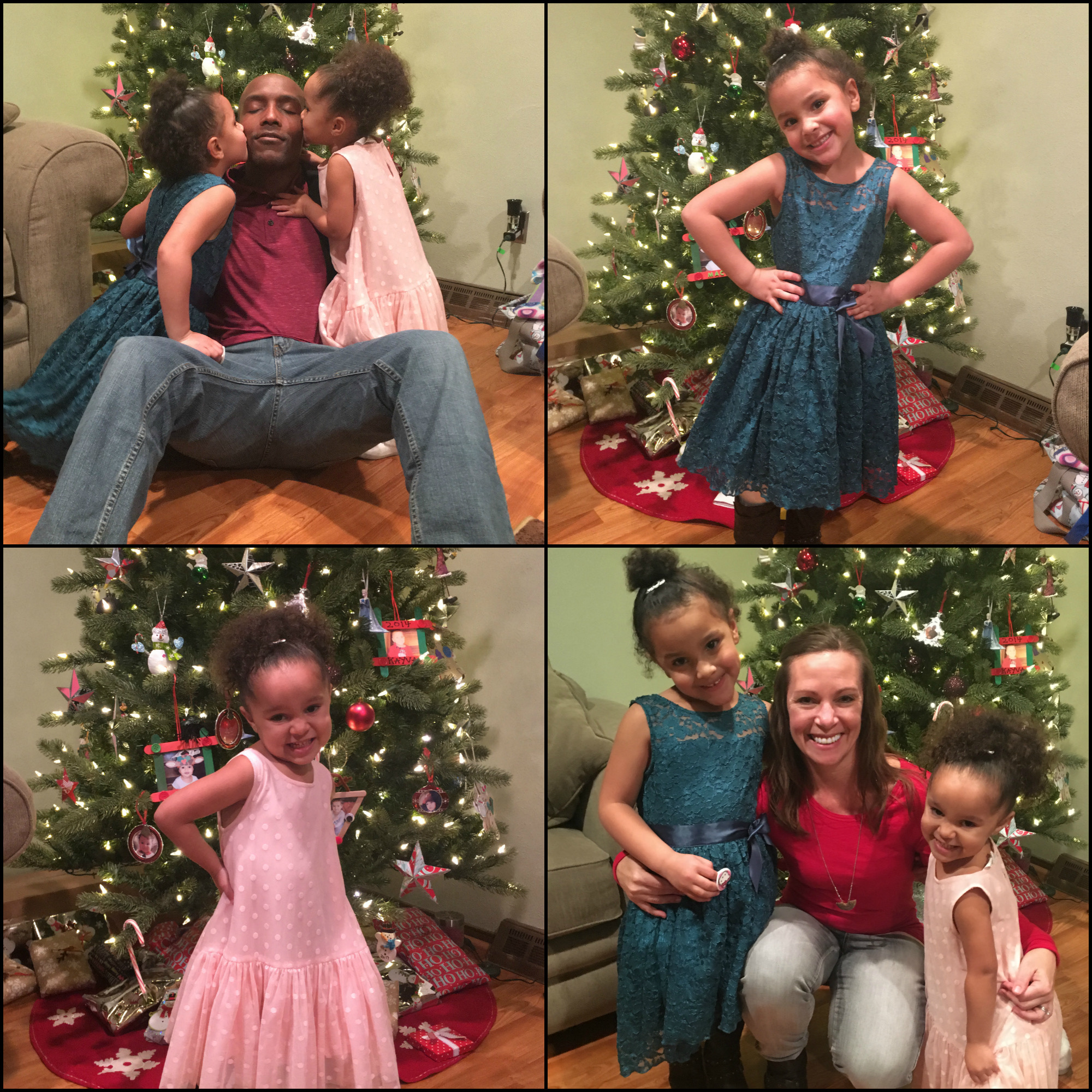 complete | kəmˈplēt | adjective
having all the necessary or appropriate parts

:

a complete list of courses offered by the college

|

no wardrobe is complete this year without culottes

.

entire; full

:

I only managed one complete term at school

.

having run its full course; finished

:

the restoration of the chapel is complete

.
As 2017 comes to an end, my husband, Keith, and I have spent the last several weeks talking about how blessed we are. Our lives have been a tumultuous ride for the last four years. We've experienced some highs, some successes, some calm, and some blessings but we have also experiences some lows, some failures, some chaos, and some tragedies. But finally, as we move into 2018, we are confident that we are blessed and THIS will be our year.
Why

2018?
….because the Williams family is complete. We have entered a new a phase, we now have all the necessary parts . The events leading up to now are complicated and partly explained in my post Tragedy Strikes….Thoughts and Reflections but now I feel like I can share more of our story. For the last few years it has just been me and Keith but now, there are more parts in place. Our focus and roles have shifted and we are back in the driver's seat. Once again, we are "parents."
The Beginning…
Almost exactly four years ago, my step-daughter, Korin, was killed and her 9-month-old daughter, Kayva, was placed in our care. After raising both of our girls, we were forced back in the game. Known as Papa and Mema, we were operating as "parents."  Taking on the role was a non-negotiabe. We knew we could give Kayva a good life and it was our job to make it happen.
The Battle…
We were met with an unexplainable resistance.  For more than a year, we jumped through the hoops… took parenting classes, met with countless caseworkers and advocates, had our entire lives scrutinized in an adoption home study, attended hearing after hearing, facilitated supervised visits, read motions and filings filled with atrocious accusations and lies, and basically lived our lives on the defense. We were constantly wondering what would be thrown at us next, trying to figure out how to keep up a dignified demeanor and fight a fair battle.
The Decision…
Unfortunately, we did not win. In what I consider an atrocity of the court system, Kayva's other grandparents were awarded full custody.
BUT…we did not lose everything. The court granted us parenting time with Kayva similar to a divorce…every other weekend, alternating holidays, 2 weeks in the summer. Despite our disappointment with the court's decision, we readjusted and refocused, and got ready to be "grandparents." Our visits would be filled with fun, no longer responsible for "raising" a child, we would make the most of our time with Kayva and get back to making US a priority.
The Battle….again
Immediately after the last hearing, we faced another battle. The battle to visit with Kayva. We were faced with more resistance and continued accusations. We resolved to continue fighting for our time, hoping that at the least we would be a happy and safe place for Kayva where she knew she was loved and where she knew she could have fun. It was not a surprise to us when our visits with Kayva became more infrequent and eventually became non-existent. We saw Kayva a few times at the beginning of 2017 and did not see Kayva again for 6 months.
We knew Kayva was not in a good place and was not living the life she deserved. It would be inappropriate for me to share specifics but Keith and I decided that we couldn't live with ourselves if we didn't intervene. After initiating the court process, Kayva was returned to our home September 2017.
The End…
The system was finally working and Kayva's best interest was a priority. It took until mid-December to finish but I can finally say with confidence that the process is complete, it has run its full course, it is finished! Kayva Lanae Williams is home!
Fundamentally, our family will never be complete again but we are definitely as complete as we can realistically be! We are fully equipped to be "parents" to Kayva. Mema and Papa are ready to roll so whatever 2018 has to bring, the Williams family is ready!